School Music
We have an enviable reputation for our music curriculum and opportunities. Our children regularly have the opportunity to demonstrate their wonderful talents and are in great demand for concerts and fetes.
Our pupils learn to play the recorder and ocarina alongside their usual class music lessons. Our Y3 class participate in a Folk project (playing either a penny whistle, ukele, violin or drum), whilst our Y4 class play either a trombone, trumpet or clarinet as part of a Bb project. Y5 play three different drums, under the banner of World Percussion. These latter three projects are classed as Wider Opportunities Programmes; should children enjoy them and wish to take their learning further, we have piano, guitar, brass, woodwind and string tuition available in school.
We also have a wide range of extra-curricular music clubs - recorder, ocarina, advanced ocarina, folk group, brass group, samba band, guitar ensemble, KS1 choir, KS2 choir and our instrumental ensemble.
Our music strategy is available here.
The KS2 choir made their annual appearance at the Phones4U Arena, joining lots of other schools. We're here, somewhere!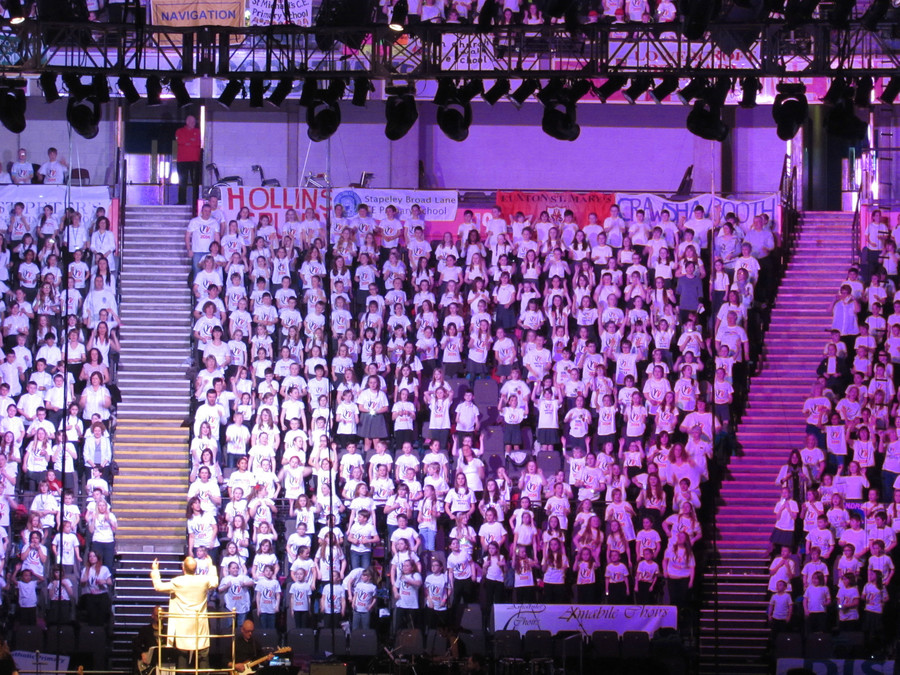 Our KS2 choir have also joined the Liverpool Signing Choir to take part in the NSPCC Carol Service at St Mary's Church. They have also won the East Cheshire Primary Choir Competition (in 2017). The photographs below show them with the trophy and our three soloists collecting the trophy and cheque.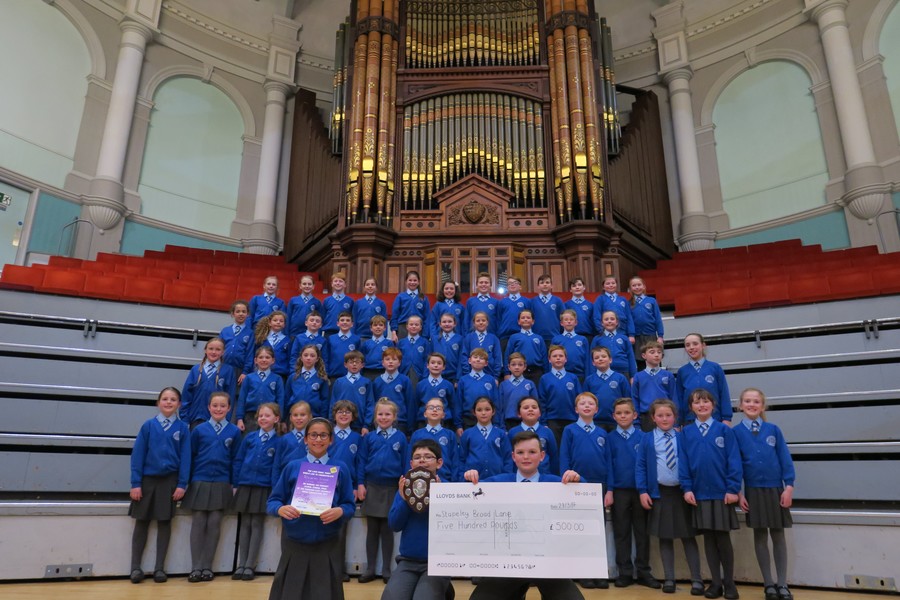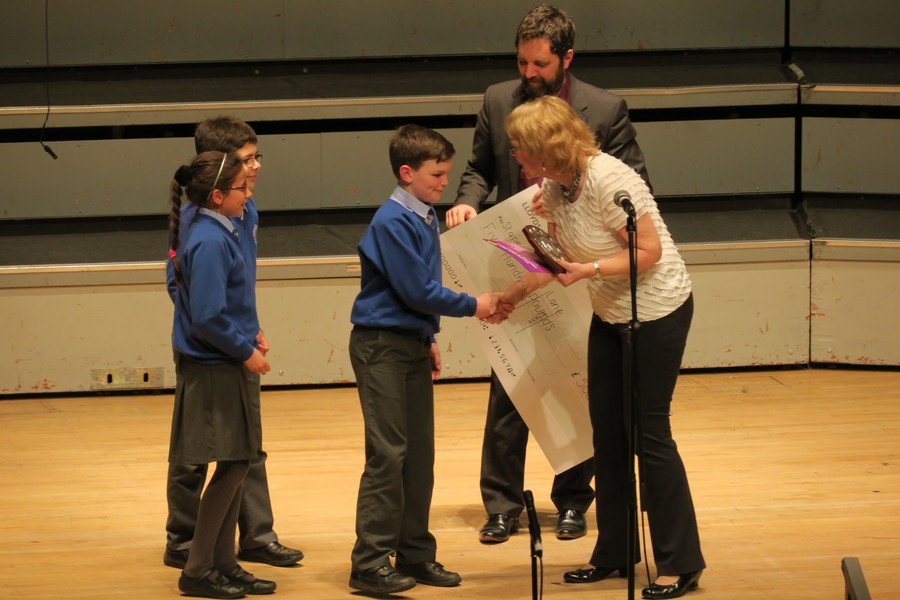 Another key aspect of our Music provision is the development of a Singing Playgrounds team of children, who organise songs and singing activities for their fellow pupils at playtime.